We Are Friends 2 – free compilation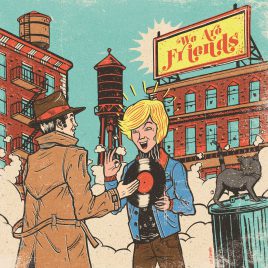 Hot Casa Records, Jalapeno Records, Légère Recordings, Lovemonk, Matasuna Records, Names You Can Trust, Record Kicks, Tiger's Milk, Wonderwheel Recordings and yours truly Agogo Records show they are still (your) friends and cooked up this "all killa no filla" compilation for your listening pleasure. Like the first one we released when we first joined hands 3 years ago, "We Are Friends 2" is a nice mix of Funk, Soul, African Sounds, Souse, Hip Hop, and Latin. Some of the tunes are previously unreleased, some you may already know, some are remixes, and all of them are sunny like a Sunday afternoon in Madrid, Paris, Hannover, Hamburg, New York, London & Milano.
And all that for free ! We hope you'll enjoy it as much as we do.
download here: Bandcamp